2013 GULFSTREAM AEROSPACE Gulfstream G550 AMAZING
Jet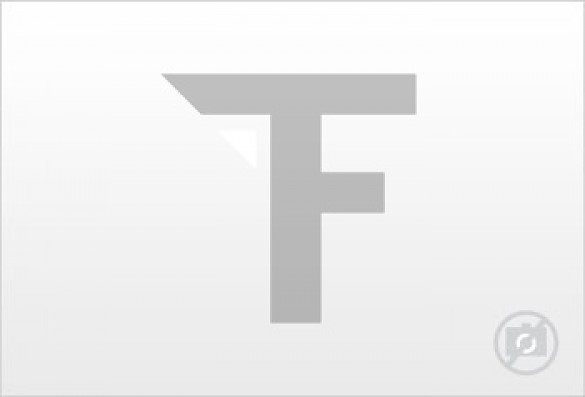 Aircraft information
Year of construction:
2013
Total time (TTAF):
1675 TT
Country:
United Arab Emirates
City/Aerodrome:
Abu Dhabi
General description
CONTACT OWNER/SELLER: petervolantair@outlook.com
Superb Gulfstream G550 ready for immediate inspection.
Avionics
Four (4) Honeywell DU-1310 Flat Panel Display Units
Two (2) Honeywell DC-884 Display Controllers
One (1) Honeywell/Kollsman Visual Guidance System (VGS)
Three (3) Honeywell MAU-913 Modular Avionics Units
One (1) Honeywell GP-500 Flight Guidance Panel
Three (3) Honeywell MC-850 Multifunction Control Display Units
Three (3) Honeywell AZ-200 Air Data Modules
One (1) Honeywell WU-880 Weather Radar Receiver/Transmitter Antenna
Two (2) Honeywell WC-884 Weather Radar Controllers
Three (3) Honeywell IR-500 Laserref V Micro Inertial Reference Units
Two (2) Honeywell MRC-855A Modular Radio Cabinets
Three (3) Honeywell AV-900 Audio Panels
One (1) Honeywell MT-860 Third Navigation/Communication Cabinet
Two (2) Honeywell RT-300 Radio Altimeters
One (1) Universal Avionics Flight Data Recorder (88 Parameters)
Two (2) Davtron Digital Clocks
One (1) L3 EBDI-4000 Radio Magnetic Indicator (Standby RMI)
One (1) L3 Magnetometer
One (1) L3 GH-3100 Standby Attitude/Airspeed/Altitude Indicator
One (1) L3 RT-951 Traffic Alert Collision Avoidance System (TCAS 2000)
Two (2) Mason Cursor Control Devices
One (1) Miltope printer (cockpit)
One (1) Honeywell MCS 7000+ SATCOM
One (1) Chelton SATCOM antenna
One (1) Aircell Call Alerter switch (ACA)
One (1) Aircell Axxess Handset Interface (AHI-2)
One (1) Aircell Cabin Telecommunication Router
One (1) Aircell Transceiver ST-4200
One (1) Sensor Systems Dual Element Antenna
One (1) Aircell Iridium-based wired handset (cockpit)
Options
ASC 002D ? Digital Flight Data Recorder System Upgrade to 88 parameters
ASC 014A ? Category II Annunciation - Activation
ASC 035A ? EASA / JAA Certification Basic Requirements
ASC 061B - Synthetic Vision ? Primary Flight Display Installation
ASC 063B ? Wing Fuel Transfer System, Mid-Wing Ejector Mofification
ASC 065A ? Runway Awareness Advisory System Installation
ASC 071 ? Micro Quick Access Recorder Installation
ASC 084B ? Enhanced Navigation (includes CPDLC FANS 1/A, WAAS/LPV approaches, circling approaches, temp compensated VNAV, SRN/LRN transition,automatic preview LRN/SRN, peaks display, electronic terminal charts certified paperless, RNP 0.1 / RNP SAAR)
ASC 091A ? Enhanced Baggage Door Seal System Installation
ASC 105 ? Automatic Dependent Surveillance ? Broadcast (ADS-B) Out Installation
ASC 909B ? PlaneView Master Operating System Software Update
Entertainment & Additional Features
Broadband Multi-Link System with KU-band Modem (Yonder ViaSat)
Honeywell High-Speed Data System HD-710 (with automatic switching between BBML and HD-710)
Two (2) RJ-45 BBML Advanced Cabin Server wired connections, one (1) in the forward crew communications department and one (1) at the conference group
Satellite TV Honeywell AIS-2000 Multi-Region Airborne Information System
Honeywell MCS-7000+ SATCOM with one (1) analog handset with connector at conference grouping
Aircell Axxess II Iridium Satellite Communication System providing two (2) channels with 4 iPhone wireless handsets with charging units and one cockpit wired handset
No. 2 60 Hz Converter
One (1) TIA 1603 coffeemaker
One (1) Aerolux Espresso machine
One (1) Sharp R-21LTF microwave oven
One (1) Enflite hi-temp conventional oven
One (1) Epson Stylus NX430multi-function wireless printer in Credenza
Gulfstream High Definition Digital Audio/Video Distribution System (AVDS)
Airshow 4000 Version 2 Passenger Flight Information System
SecuraPlane external color video camera system (3 cameras)
Galley Touch-Screen Monitor and Secondary Galley Switch Panel
Two (2) galley mounted Blu-ray players
One (1) dual iPod jack panel located in the galley
HDMI port located at No. 2 right hand seat
One (1) 19? HD widescreen Monitor at Credenza
Two (2) 24? HD widescreen LCD monitors on the forward side of the aft cabin bulkhead
One (1) 24? HD widescreen LCD monitor on the L/H forward cabin bulkhead
One (1) 19? HD widescreen LCD monitor on the R/H forward cabin bulkhead
Four (4) 28? single seats with 9? compatible LCD monitors in inboard armrests
One (1) 9 ? HD compatible plug-in LCD monitor for forward communications area
Two (2) 81? divans berthing to 7 inches in aft cabin
Electrically operated pocket door between forward and aft cabin
One (1) Jaclo bidet sprayer with in-line water heater in toilet enclosure
Hinged Baggage Shelf
One (1) High Capacity maintenance storage box with (40) lbs capacity
SecuraPlane PreFlite Aircraft Security System
Last updated: 23.08.2018
Advert views: 134
Seller

Peter Volantair
Abu Dhabi, United Arab Emirates
Phone: +971526575757
Please, mention FlightPlanet.com when you contact the seller.
Check
Terms & Conditions
before you enquire.
Contact seller